Hummingdroids is a new trans-Atlantic double drummer interaction created remotely by Stuart Brown in Glasgow, Scotland, and Scott Amendola in San Francisco, U.S.A., which combines improvised drumming and live effects. So perhaps you could say an improvising drum duo in unreal time. 
Both are prolific collaborators seemingly juggling multiple projects simultaneously and both key players in their own local scenes. The Herald said of Stuart that his "meticulous arrangements merge menace with carefree jollity and mix seriously detailed precision with spontaneous creativity and downright brilliant impudence". Similarly, San Francisco Bay Guardian said "If Scott Amendola didn't exist, the San Francisco music scene would have to invent him".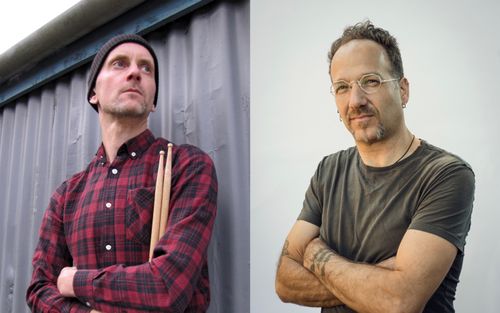 Buy "The Insinuation of The Midnight Bell" on Bandcamp:
The Insinuation of The Midnight Bell
Hummingdroids
NOTE: THIS IS JUST A SINGLE TRACK RELEASE, NOT A FULL ALBUM.
Read more…